By Sadie Morgan 2 March 2021
First published in Building
Too many homes are still being built without people's health and wellbeing in mind. We must change that, says Sadie Morgan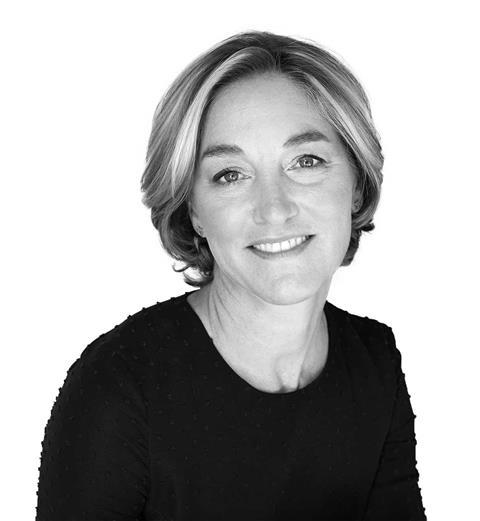 The snow has melted and spring is in the air. Primroses, crocuses and daffodils are finally showing their heads and, with all this new life, some of the optimism and hope that has been in short supply at times during this cruel, cold winter returns.
It is with optimism and hope that I am pleased and proud to announce the launch of the Quality of Life Framework, an initiative that I and many others have been working on for the past year and a half. Its purpose is to lay out, in language that anyone can understand, what is important to people's quality of life and how the built environment can improve it.
It is not a design guide (we already have plenty of those). Instead, it brings together all of the work we have done as a foundation into six overriding themes: control, health, nature, movement, wonder and belonging.
For each, it sets out the evidence and suggests what communities, developers and their designers – and local authorities – might do to encourage better places to live.
Produced in collaboration with David Rudlin and his team at URBED, and based on evidence accrued through research by Publica, Social Life, Kaizen Partnerships and Portland Communications, as well as many hours of interviews and conversations, the framework has been designed to be practical and achievable and updatable over time. Our hope is that it can become a useful tool – for communities in particular – to explore how they can improve their quality of life.
This is a stake in the ground for what we believe is important to people's quality of life
This is a stake in the ground for what we believe is important to people's quality of life, the myriad factors that can influence a person's physical, social and psychological wellbeing.
We all know that the UK needs more and better-quality homes that improve, rather than diminish, people's health and wellbeing. The pandemic has shown as much in the starkest detail, with an estimated 10 million people living in 4.3 million poor-quality homes, resulting in poor health and a reduced quality of life.
Although many new homes are being delivered, too many are built without the residents' health and wellbeing in mind, resulting in developments that are of poor quality, badly designed or built in the wrong place.
We want to change that.
Which is why we are forming a "coalition of the willing" that includes developers such as Berkeley Group, U+I, Lovell, Grosvenor Britain & Ireland, as well as community groups, local authorities, housing associations, designers, planners and other professionals in the industry.
Together, we will work on ways to use what we have learnt in creating the framework to engage communities; encourage collective uplift; increase accountability and promote better models of development to the rest of the industry.
That work has already started with the creation of a new, resident-led feedback tool called YourQOL, developed with RealWorth, pilots for which are underway in Oxfordshire, Enfield, Manchester and Chelmsford.
And it continues this year with a programme of outreach and training; a new model for digital consultation, created in partnership with the University of Reading and Commonplace; and a "people's housing audit" that asks residents to rate the best (and worst) housebuilders in the UK.
I know there are some of you reading who will be prone to bouts of cynicism about anyone's ability to affect change without government action. But with the looming environmental crisis and the fault-lines in our society exposed by the pandemic, there is a growing consensus among politicians and policymakers that we need to value more than just financial return and that we must start to measure our impact on the environment and communities so that we improve the way we do business over the long term.
Because it is over the long term that all of our work will endure – or not.
One final thing: we started the foundation thanks to the generous support and far-reaching vision of the late Tony Pidgley. He knew as well as anyone the problems and pitfalls of building new homes, which is a business that is fraught with risks as well as huge rewards. But he was also keenly aware of the positive impact that better developments can have on people and the planet.
And it is this positive impact that we want to highlight and maintain in the years ahead. After all, the birds are singing and the daffodils are in bloom. It has been a long hard winter. It is time to lift the gloom.
Sadie Morgan is a co-founding director of dRMM, chair of the Quality of Life Foundation and a design advocate for the GLA